13-10-2023
Category: Press releases
Ho Chi Minh City, VIET NAM, October 11, 2023– Vela Software Group ("Vela"), an operating group of the Canadian public company Constellation Software, Inc. ("Constellation", "CSI") (TSX:CSU, USD44bn market capitalization), is pleased to announce the acquisition of DMSpro JSC ("DMSpro"), a leading provider of distribution management software to manufacturers and distributors. Through its 12 years history of serving the local Vietnamese market, DMSpro takes pride in helping its clients manage the complexity of the distribution channels in Viet Nam. By providing clients a complete picture and control of their inventory, salesforce and allowing them to respond to fast changing market dynamics with complex promotion schemes, DMSpro ultimately helps its clients optimize their marketing budgets while increasing sales.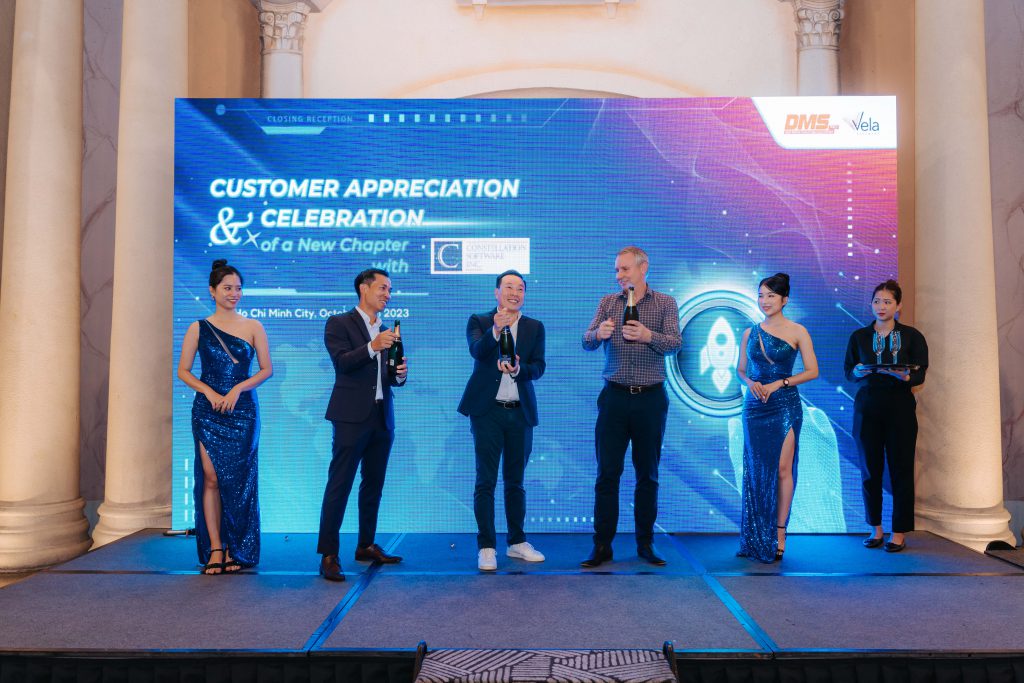 The acquisition of DMSpro represents an important milestone for Constellation and Vela in expanding into Viet Nam and ASEAN region, reflecting Constellation Software's recognition of the vast potential of Vietnamese tech sector. This acquisition will strengthen DMSpro's unique value proposition for its customers and partners by tapping into CSI's best practices, deep expertise, and capital resources.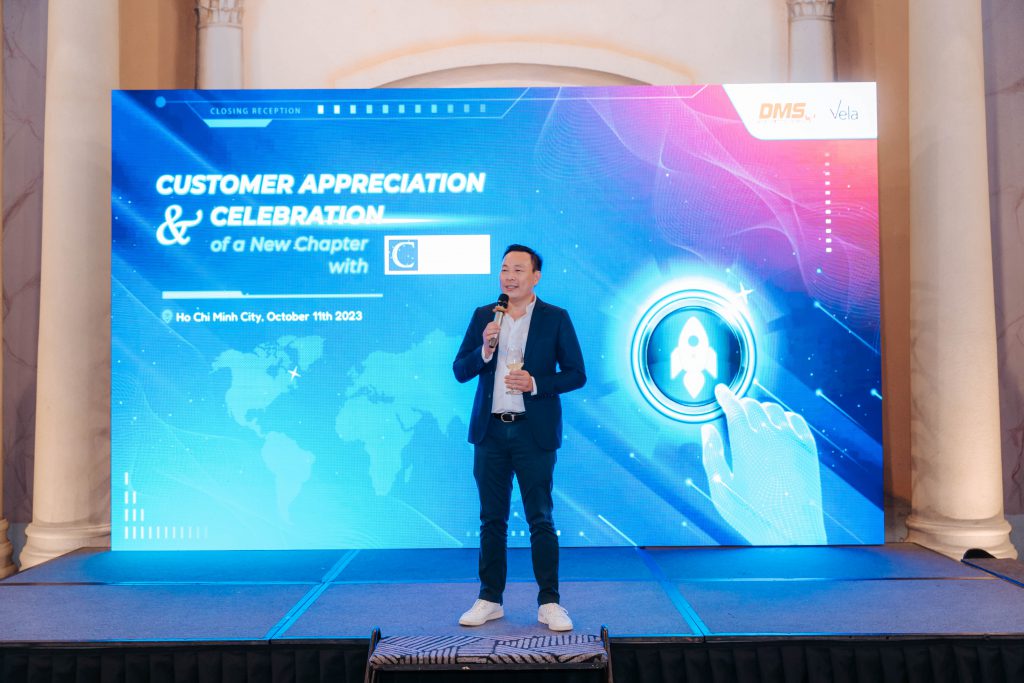 Mr. Peter Pham, Founder of DMSpro, remains CEO of DMSpro, continues to lead this talented team in the new chapter for the company. He commented: "We always wanted like to see the software applications that a Vietnamese company like ourselves built reach further, and conquer multinational corporations who are still hesitant in choosing a Vietnamese solution provider. That is why we have chosen to join CSI who is best positioned to help us on that journey. Another important factor that drove our decision is that we still get to do what we love with full autonomy, while benefiting strong backing for any matter we need from our parent company". Mr. Peter Pham will continue to lead DMSpro in the foreseeable future as CEO, reflecting CSI/Vela's approach of preserving the existing management team and culture".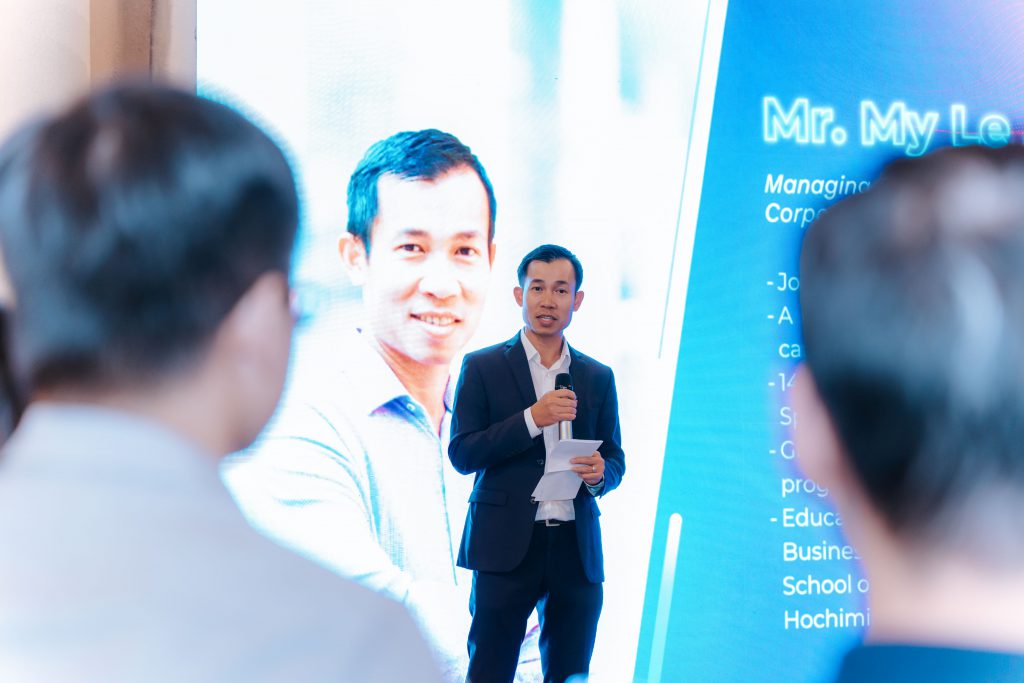 Mr. Le Nguyen Quang My, Country Head of Constellation Software in Viet Nam, states "We are super excited about this landmark acquisition in Viet Nam. I am personally extremely proud to be able to get this transaction across the line thanks to the support from Vela Software group, and DMSpro's founder and his team's tireless work during the entire process. The fact that CSI – a USD43bn market cap software company directly invests into DMSpro, is not only a testament for DMSpro' product quality and the talents that come with it, but also a quality stamp for Vietnamese tech sector as a whole. With our track record of acquiring, managing and building market-leading software companies, we are very confident that this will lead to many more acquisitions in Viet Nam and other countries in ASEAN in the near future."
Contact: if your company has proprietary B2B software solutions and are interested in being acquired by Vela Software, please contact vietnam@velasoftwaregroup.com

About DMSpro: Founded in 2012, DMSpro is the leading solution provider for distribution management in Vietnam. With 70% of our customers are leading enterprises across various industries, its solutions help customers optimize their distribution operations and adapt to the dynamic business environment and the complex distribution channels, not only in Vietnam but also in Southeast Asia region.

About Vela Software Group and Constellation Software:  Vela Software, a subsidiary of Constellation Software ("CSI"). CSI is a company listed on the Toronto Stock Exchange with market capitalization of USD 44 billion and revenue of USD 7.5 billion. More info at https://velasoftwaregroup.com and https://csisoftware.com.