15-03-2019
Danh mục: Quản Trị Doanh Nghiệp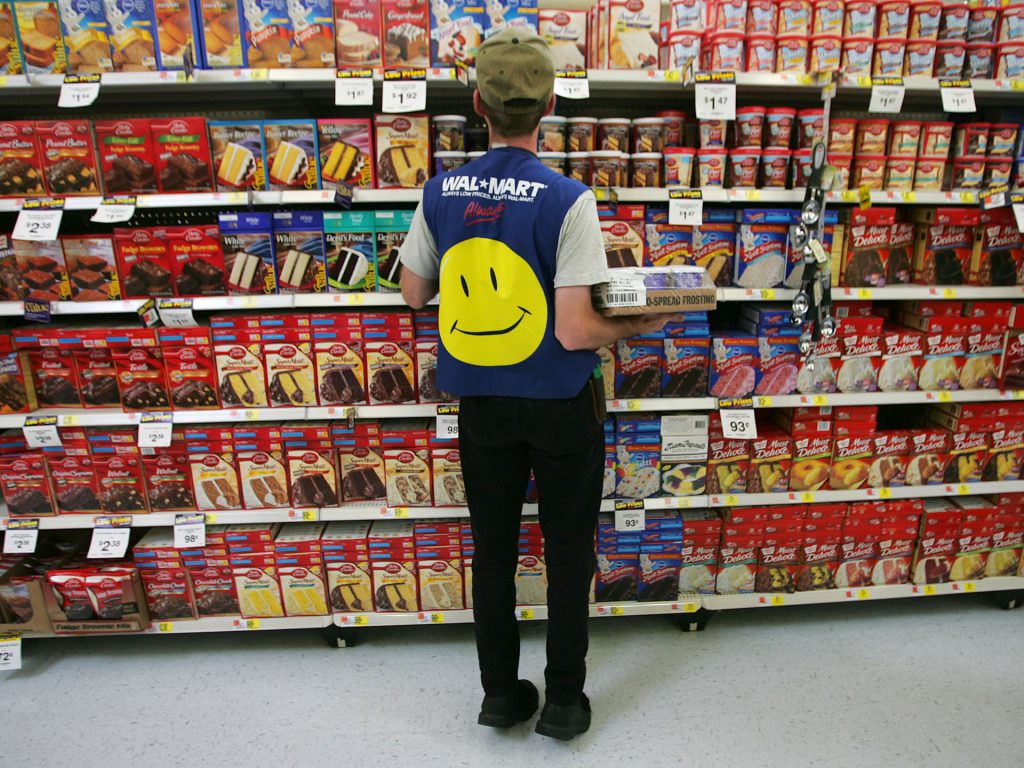 There are two factors that Greg Smith, the executive vice president of supply chain at Walmart US, says he keeps at the top of his mind when overseeing the retail giant's huge logistics network: improving precision and reducing costs.
"Not only are we trying to find ways to keep our costs lower, so we can continue to fulfill our mission of everyday low prices, but we're also looking to see how we can control the cycle times and the precision of that service," Smith told Business Insider.
"We want to be as efficient as we can from a cost standpoint, but we also as controlled as we possibly can on timing," he added.
And when it comes to making sure Walmart's 5,000-plus US locations are fully stocked, Smith says he and his team have found a new way to ensure goods will get to shelves more quickly than ever.
Walmart plans to open a 340,000-square-foot consolidation centerin Colton, California, about 57 miles east of Los Angeles, that will use automated technology designed to receive and process goods more quickly than its existing consolidation centers. The Colton center is expected to shave two to five days off the fulfillment process, Smith said.
Walmart has 10 consolidation centers nationwide. Those massive centers take products from suppliers and then sort them to Walmart's 42 regional distribution centers. From those distribution centers, shipments go to Walmart stores.
Right now, consolidation centers divide their orders from suppliers into 42 parts to correspond with the 42 distribution centers. Walmart doesn't have to do that with its larger suppliers, but smaller companies and manufacturers need those orders split up.
But that process is unwieldy, and Smith said the new automated technology would not require the orders to be divided.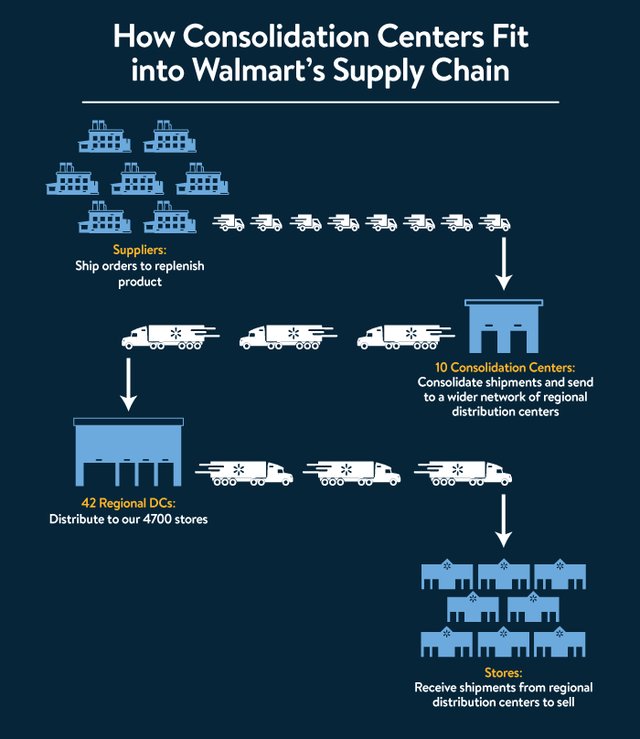 As Smith explained:
"Historically where we would have 42 different orders, we'll have one consolidated order that will come to our automated receiving.
"We will then dynamically allocate it based on our most recent information, then we will divide it into 42 different locations from there — but the supplier will have one order, one invoice, and one shipment to our location."
Right now, Walmart's consolidation center in Desoto, Texas, a suburb of Dallas, is processing orders like this manually. This process will be implemented in the Colton center when it opens in July.
Then, Smith said, the new consolidation process will be implemented across Walmart's network.
It's one of several automated processes Walmart is implementing in its supply chain to ensure goods arrive quickly in stores.
Last year, Walmart launched automatic inbound scheduling so suppliers could arrange deliveries at Walmart grocery distribution centers without any back-and-forth. More than 95% of Walmart suppliers are now able to arrange deliveries through that new system.
Smith said that would expand to regional distribution centers by the end of this year.
And a high-tech Walmart grocery distribution center, set to open in 2020 in Schafter, California, is expected to be able to process 40% more goods.
"As we adapt to what our needs are in this faster and more precise supply chain, we've made a lot of changes this past year," Smith said.
#businessinsider